Wild Rita ` The Pirate Wench™
"Wild Rita - The Pirate Wench" is a new cartoon character and action figure being developed and based on a real life person (you may know her). Stay tuned to this page and with the adventures of Wild Rita.
Q… Who, or what, is Wild Rita ~ The Pirate Wench™?
A… Rita is a composite of "Calypso" Ron Bertrand's 72 Wenches. She'll start out as a young and shy college gal but will be given "superpowers" in which she will then morph into the worlds' "most powerful Pirate Wench. Hey, this is a comic strip remember.
*** UPDATE ***
THE NEW STRIP WILL BE POSTED EACH SUNDAY OR WHENEVER, DEPENDING ON WHAT WILD RITA IS UP TO.
TO READ ALL THE CARTOONS JUST CLICK ON THE FIRST LINK THEN ON THE ARROW AT THE BOTTOM RIGHT OF EACH CARTOON AND IT WILL PROGRESS TO THE NEXT STRIP.
Wild Rita~The Pirate Wench is now being read by Ursin, the Hippie Pirate from de Bayou! Here is his recent testimonial...
"I'm really getting into it! It is neo political, superhero stuff with a twist of lime for the Tequilla! Aaaaaaeghhh!"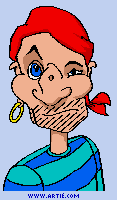 Lil' Rita Becomes Wild Rita... The Story Begins.

Lil' Rita Confronts Her Roommate About Her New Powers.
Captain Smite Plans Dastardly Deeds For Wild Rita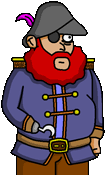 Lil' Rita Becomes Head Of Security For Jimmy Buffett
Lil' Rita Talks To A Hippie Chick.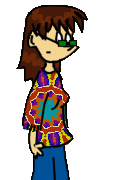 Lil' Rita Is Critized For Not Using Her Super Powers.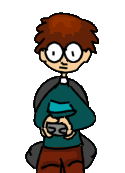 Jamie Thinks Lil' Rita Must Use Her Super Powers.
Wild Rita Escapes From The Maricopa Tent Prison
Bill Clinton Offers To Rescue Wild Rita
Wild Rita Talk To Jamie About Her Tramatic Experience.
Rita Gets Bad News And Good News From Jimmy's People.
Lil' Rita Comes Upon An Accident... And Becomes Very Angry!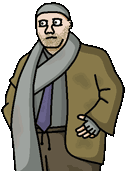 Lil' Rita's Going Wild Tonight...
Lil' Rita Finds Out How Badly She's Hurt The Scumbag.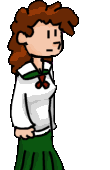 Lil' Rita Practices For The Jimmy Buffett Concert.
Lil' Rita Is Excited About A New Jimmy Buffett Song.
Lil' Rita Is Being Stopped On The Street For Her Help.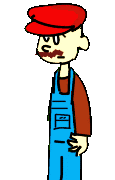 Someone Gets Hurt... Bad! Mmm,Mmm,Mmm
Lil' Rita Meets Jamie In The Library.
Lil' Rita Becomes A Trop-Rock Music Fan.
Dexter Discovers Trop Rock Music.
Dexter Wants To Join The MAFIA.
Dexter Heads To Key West For MOTM.
Lil' Rita Reads A Facebook Posting From Dexter.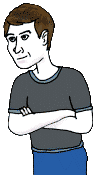 The Copyroom Guy Tells Lil' Rita About A Horrible Person.